The World Series by Renault held their first event in Belgium back in 2005 on the Zolder circuit. Two years later, the series moved to the legendary Spa circuit.
29/05/2013 05:19
Trending content
What's hot now
Top!
f1
Short news - 12/09/2013 Vettel factor weighed in Webber's quit decision
Most!
f1
videos - 1386567235
Fernando Alonso VS Audi R18 E-Tron !
Trending!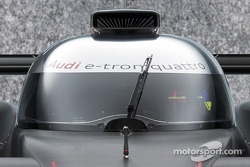 f1
Analysis - 12/09/2013 Drivers to play bigger role in 2014 - Alonso