Another victory for Sebastien Ogier in the Volkswagen Polo R; this time Rally Italia Sardegna. Robert Kubica secured his second victory in the WRC-2 championship.
22/06/2013 09:48
Trending content
What's hot now
Top!
f1
Commentary - 12/09/2013 Alonso attitude triggered Raikkonen signing - Andretti
Most!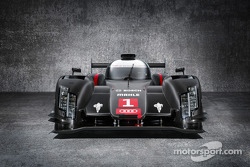 f1
Short news - 12/09/2013 Vettel factor weighed in Webber's quit decision
Trending!
f1
Analysis - 12/09/2013 Drivers to play bigger role in 2014 - Alonso
f1
Breaking news - 12/09/2013 Todt backs move for permanent race numbers in Formula One