Strakka Racing will bid a fond farewell to to their LM P1 team HPD ARX-03c at the Goodwood Festival of Speed. The Le Mans winning privateer team will not contest the remaining 2013 WEC events.
08/07/2013 08:36
Trending content
What's hot now
Top!
Most!
f1
Commentary - 12/09/2013 Alonso attitude triggered Raikkonen signing - Andretti
f1
Short news - 12/09/2013 Vettel factor weighed in Webber's quit decision
Trending!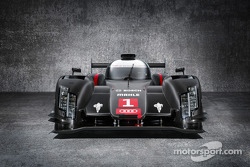 f1
Breaking news - 12/09/2013 Todt backs move for permanent race numbers in Formula One