Endurance-Info's Laurent Mercier recently sat down with Audi's head of motorsport at Sebring to discuss the brand's swan song victory at the 12 Hours and what the future holds for battles against Toyota and incoming Porsche.
19/03/2013 10:59
Toyota Racing's Nico Lapierre reviews a successful debut season for the hybrid LMP1 and looks forward to 2013.
27/11/2012 07:45
Trending content
What's hot now
Top!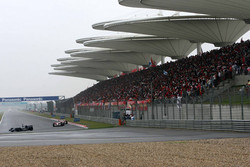 Most!
Trending!
imsa
Breaking news - 12/22/2013 FIA confirms two land speed records over 210 mph for Michael Shank Racing in Daytona Protoype
general
Commentary - 12/22/2013 The Big Picture 2013 - time to vote!