Jamie Whincup only needed to finish 18th to nail down his fifth championship in the V8 Supercars series. Instead of just cruising to ensure a finish, Whincup was right in the middle of the action doing what he does best: aim for the victory in today's season finale. The newly crowned champion did not take the victory but he put up a fight with pole winner Shane Van Gisbergen, Jason ...
The same two teams, and the same four drivers, are at the top of the pointscore.
06/12/2013 09:42
Jamie Whincup takes the desired win starting the race in 5th.
24/11/2013 08:56
Now it's Lowndes behind by six to teammate Whincup in the companionship
24/11/2013 05:33
IRWIN's Head of Marketing, Tom Veale, will leave V8 Supercars at the end the 2013 season.
29/10/2013 02:18
David Reynolds became the 16th different winner this year.
27/10/2013 07:36
The streets of Surfers Paradise was filled with action and crashes. The survivors were Craig Lowndes and co-driver Warren Luff.
26/10/2013 09:06
Whincup unleashed his trademark late run to claim fastest time in practice
25/10/2013 09:01
Top!
f1
Short news - 12/18/2013 Lotus admits Raikkonen still owed money
Most!
wec
Commentary - 12/17/2013 Allan McNish, you will be missed
Trending!
f1
Short news - 12/18/2013 Pirelli's 2014 tyres are slower - report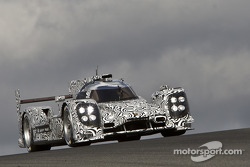 f1
Short news - 12/18/2013 Dennis would not block Alonso's McLaren return