Counting down the top moments of 2013, the loss of Speed Channel was chased at the #2 top moment of the year gone by.
29/12/2013 05:12
The Australian V8 Supercar is 400lbs lighter than a Sprint Cup car, but only has 650 horsepower compared to 950 in NASCAR.
24/04/2013 06:41
Latest content
V8SUPERCARS
Latest content
V8SUPERCARS
Trending content
What's hot now
Top!
Most!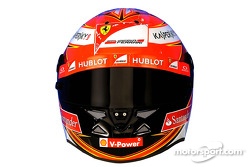 f1
Short news - 03/07/2014 Bianchi 'mugged while smoking cigarette' - report
Trending!
f1
videos - 1394195802
Williams Martini Racing Launch
f1
Short news - 03/07/2014 Paddock to celebrate 'popular' Williams revival