Days after winning the Bathurst 12H, Erebus Motorsport has unveiled the world's first Mercedes-Benz E63 AMG V8 Supercars at a 'purple' carpet launch at All Phones Arena in Sydney.
14/02/2013 01:35
Latest content
V8SUPERCARS
Latest content
V8SUPERCARS
Trending content
What's hot now
Top!
f1
Short news - 12/09/2013 Vettel factor weighed in Webber's quit decision
Most!
f1
videos - 1386567235
Fernando Alonso VS Audi R18 E-Tron !
Trending!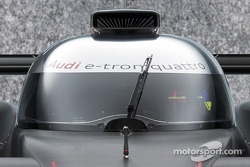 f1
Analysis - 12/09/2013 Drivers to play bigger role in 2014 - Alonso