Pirtek joins Red Bull and Triple Eight Race Engineering to support MotoGP two-time champion Casey Stoner in the ladder series to the V8 Supercars. Apparently the smaller series is a chance for Stoner to get the feel of the V8 cars.
27/01/2013 06:30
Trending content
What's hot now
Top!
f1
Short news - 03/11/2014 Experts say Schumacher recovery now unlikely
Most!
nascar-cup
Short news - 03/11/2014 Changes made to NASCAR qualifying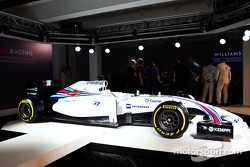 Trending!