An interview with David Pettit, the 2014 series VP of Marketing, to get his take on how United SportsCar Racing will grow in 2014 and beyond.
29/08/2013 08:35
Trending content
What's hot now
Top!
f1
Commentary - 12/09/2013 Alonso attitude triggered Raikkonen signing - Andretti
Most!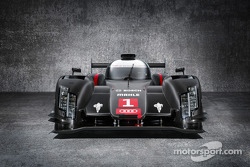 f1
Short news - 12/09/2013 Vettel factor weighed in Webber's quit decision
Trending!
f1
Analysis - 12/09/2013 Drivers to play bigger role in 2014 - Alonso
f1
Breaking news - 12/09/2013 Todt backs move for permanent race numbers in Formula One