Okayama International Circuit will be the first round of the Super GT series and the Nissan teams are ready for the final year using the current regulations.
02/04/2013 10:24
Trending content
What's hot now
Top!
f1
Commentary - 12/09/2013 Alonso attitude triggered Raikkonen signing - Andretti
Most!
f1
Short news - 12/09/2013 Vettel factor weighed in Webber's quit decision
Trending!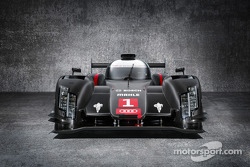 f1
Analysis - 12/09/2013 Drivers to play bigger role in 2014 - Alonso