Jann Mardenborough and Alex Buncombe to compete at the Fuji Sprint Cup in November. Both head to Japan this week for SUPER GT Test at Fuji.
05/08/2013 06:12
Okayama International Circuit will be the first round of the Super GT series and the Nissan teams are ready for the final year using the current regulations.
02/04/2013 10:24
Trending content
What's hot now
Top!
f1
Short news - 03/11/2014 Experts say Schumacher recovery now unlikely
Most!
f1
Short news - 03/11/2014 Webber still in paddock after F1 retirement
Trending!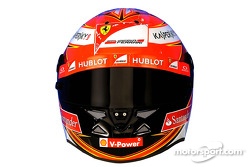 f1
Short news - 03/11/2014 Red Bull could give up on 2014 chase - Trulli