New tracks will allure fans in the Midwestern states with their first visit to a dirt track: The famous Eldora. Plus a visit to Ontario, Canada for the first time on a road course: The historic Mosport now named Canadian Tire Motorsport Park.
28/11/2012 11:34
Latest content
NASCAR-TRUCK
Latest content
NASCAR-TRUCK
Trending content
What's hot now
Top!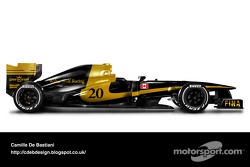 Most!
nascar-cup
Breaking news - 12/20/2013 Former driver Mayfield's home burned

hillclimb
Special feature - 12/21/2013 Top 20 of 2013: Loeb masters Pikes Peak
Trending!