Twice this year, Allmendinger drove the No. 22 Penske Racing NNS car, and both times on road courses that he raced on many times in the past.
18/08/2013 12:16
Trending content
What's hot now
Top!
Most!
f1
Breaking news - 03/15/2014 Newey finds loophole to hide FIA nose camera
f1
Short news - 03/15/2014 Vettel sees bright side to unlucky 13
Trending!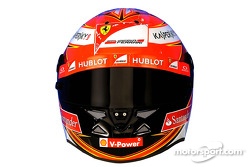 f1
Short news - 03/15/2014 Hamilton lands pole, Ricciardo second in Melbourne