Daytona International Speedway and ISC will break ground on their renovations after the checkered flag drops on the July 4th weekend. First race in 2014 will be the 24 Hours sportscar race before the start of NASCAR Speedweeks.
18/06/2013 06:03
Daytona International Speedway and International Speedway Corporation held the ground breaking ceremony today for what is now known as "Daytona Rising".
05/07/2013 07:22
NASCAR Nationwide Series Subway Firecracker 250 is the night race at the Daytona International Speedway. Regan Smith holds lead in the standings but only by eight points.
04/07/2013 04:57
Trending content
What's hot now
Top!
Most!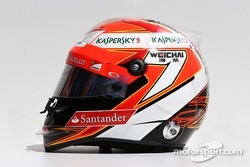 tusc
Short news - 03/16/2014 Alex Job angry with IMSA miss-call
Trending!
nascar-cup
Short news - 03/17/2014 Edwards wins wet one in Bristol
nascar-cup
videos - 1395021572
NASCAR Trick Shot Battle | Dude Perfect
f1
Rumors - 03/16/2014 Lewis with "wifey" Nicole?