Special NASCAR writer Reid Spencer interviewed Bobby Allison after Jimmie Johnson tied the record of earning both Daytona International Speedway victories in the same year.
11/07/2013 06:09
Trending content
What's hot now
Top!
f1
Short news - 12/18/2013 Lotus admits Raikkonen still owed money
Most!
wec
Commentary - 12/17/2013 Allan McNish, you will be missed
Trending!
f1
Short news - 12/18/2013 Pirelli's 2014 tyres are slower - report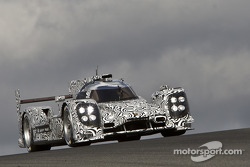 f1
Short news - 12/18/2013 Dennis would not block Alonso's McLaren return