Matt Kenseth enjoyed celebrating with his JGR team after their success at Kansas Speedway but days later came the news from NASCAR, and the statement from TRD.
26/04/2013 02:47
Matt Kenseth scored the victory in the No. 20 Joe Gibbs Racing Toyota at Kansas Speedway but the post-race inspection at the NASCAR Research and Development Center costs them fines, suspension, loss of points, and probation
24/04/2013 11:10
Trending content
What's hot now
On fire!
Burning!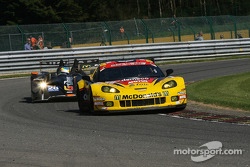 Hot!
indycar
Qualifying reports - 05/19/2013 Eight Goliaths; One David – Guess who's on the Indy 500 pole?