No. 2 Penske Ford Fusion driver Brad Keselowski allowed his full personality to be on display during media day at Daytona International Speedway.
14/02/2013 06:57
Richard Childress Racing's Kevin Harvick took the first win of the 2013 season. The now named Sprint Unlimited "shootout" was a non-points race to open the NASCAR Cup season.
17/02/2013 03:18
Trending content
What's hot now
Top!
nascar-cup
Breaking news - 12/20/2013 Former driver Mayfield's home burned
Most!
tusc
Short news - 12/20/2013 Successful Private test sessions at Daytona provide valuable information to IMSA officials
Trending!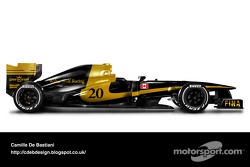 lemans
Breaking news - 12/20/2013 Le Mans 24 Hours: twelve teams invited