Kentucky Speedway has a new track record after Dale Earnhardt Jr. nailed down a hot lap in today's NASCAR Spring Cup Series qualifying for Saturday night's race in Sparta, Kentucky.
28/06/2013 11:40
While Jeff Gordon wants to mark Kentucky Speedway win off his list, Bobby Labonte's streak of 704-straight race starts ends at the speedway in Sparta.
27/06/2013 07:26
Trending content
What's hot now
Top!
Most!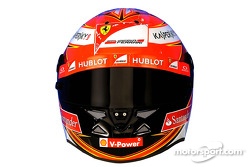 f1
Breaking news - 03/07/2014 Schumacher no longer on respirator - report
Trending!