2012 first-time Sprint Cup champion loves to tweet, and even had his hands slapped by NASCAR, not once but twice! His followers include the worldwide fans and the media.
13/12/2012 05:15
Trending content
What's hot now
Top!
Most!
f1
Breaking news - 03/15/2014 Newey finds loophole to hide FIA nose camera
f1
Short news - 03/15/2014 Vettel sees bright side to unlucky 13
Trending!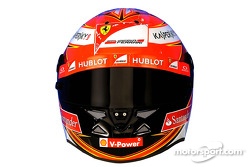 f1
Short news - 03/15/2014 Hamilton lands pole, Ricciardo second in Melbourne