Another big weekend of racing is in the books, and what did we learn this time? Read on to find out.
10/06/2013 05:31
Trending content
What's hot now
Top!
f1
Analysis - 12/12/2013 Williams best place for Massa - Maldonado
Most!
wec
Special feature - 12/12/2013 Audi R18 e-tron quattro: new technology for the World Champions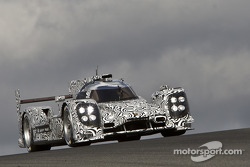 Trending!

nascar-cup
videos - 1386775228
Jay Mohr Makes Fun of Danica Patrick at the NASCAR Sprint Cup Awards Banquet - 2013
f1
Breaking news - 12/12/2013 German bank to sue embattled Ecclestone for $400m