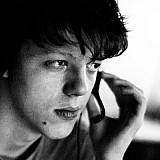 Italian watch manufacturer Sector No Limits has announced it will pull its sponsorship of Yamaha rider Jorge Lorenzo at the end of the season.
The company's decision comes in the wake of the controversy surrounding MotoGP after the clash between Valentino Rossi and Marc Marquez at Sepang.
While Lorenzo was not directly involved in the incident, he stands to benefit from Rossi's penalty and has unsuccessfully requested to intervene in his Italian teammate's ongoing penalty appeal.
"Sector No Limits has always been an expression of the values ​​of sportsmanship, challenge, healthy competition and integrity," the company's official statement read.
"[These values] do not concur with the events that have occurred in recent weeks as part of the MotoGP World Championship." 
Lorenzo will enter the final grand prix of the season at Valencia seven points adrift of points leader Rossi.