After an impressive debut in the WEC in 2012, which included three victories in just six races, the team returns with an ambition to win both the Le Mans 24 Hours and the WEC title.
19/02/2013 05:20
Trending content
What's hot now
Top!
nascar-cup
Short news - 03/11/2014 Changes made to NASCAR qualifying
Most!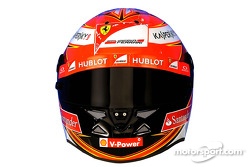 f1
Short news - 03/11/2014 Experts say Schumacher recovery now unlikely
Trending!