Testing runs from 0900 – 1800 hours (with a break between 1300-1400 h) and is open to the race's 56 entrants plus some special invitational cars.
03/06/2013 03:11
Following the withdrawal of the GreenGT H2, selected in the context of the Le Mans 24-Hours 56th garage, the no. 75 Porsche entered by the ProSpeed Racing team has been selected to take part in the race on 22-23 June 2013.
01/06/2013 10:36
With alternative fuels and energies quite popular in racing these days (Le Mans has an extra, non-points awarding, entry devoted to exactly this), Motorsport.com thought it would be fun to explore the ultimate alternative energy sourced racer.
01/04/2013 12:46
Trending content
What's hot now
Top!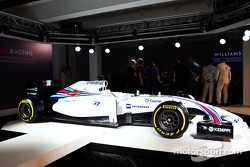 Most!
f1
Breaking news - 03/07/2014 Schumacher no longer on respirator - report
Trending!