Last weekend Marcel Fässler raced in the 24 Hours of Le Mans for the first time and it proved to be an enjoyable, if ultimately disappointing, debut for the Swiss driver. Fässler, along with Swiss Spirit teammates Harold Primat and Philipp...
23/06/2006 09:42
As much as Audi's new R10 TDI is feared and respected, it was Pescarolo Sport that set the early pace in the pre-race testing in preparation for the 2006 edition of the 24 Hours of Le Mans. Franck Montagny. Photo by Eric Gilbert. The...
07/06/2006 12:44
Trending content
What's hot now
Top!
nascar-cup
Short news - 03/11/2014 Changes made to NASCAR qualifying
Most!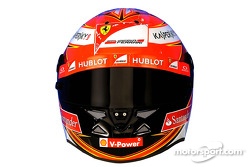 f1
Short news - 03/11/2014 Experts say Schumacher recovery now unlikely
Trending!