GP2 title contender and Caterham F1 Team's reserve driver Alexander Rossi will step into the cockpit of the LMP2 for his first 24 Hours of Le Mans challenge.
15/05/2013 06:50
Trending content
What's hot now
Top!
f1
Short news - 12/09/2013 Vettel factor weighed in Webber's quit decision
Most!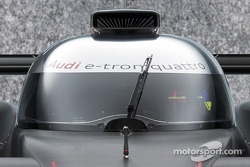 Trending!
f1
Analysis - 12/09/2013 Drivers to play bigger role in 2014 - Alonso
f1
videos - 1386567235
Fernando Alonso VS Audi R18 E-Tron !
f1
Short news - 12/09/2013 Pirelli vows to address 'marbles' problem