With two German powerhouses already preparing for the WEC and the 24 Hours of Le Mans in 2014, is there a chance that BMW and Mercedes will make their return to one of the top prototype classes?
14/06/2013 04:28
Trending content
What's hot now
Top!
Most!
dtm
Short news - 03/11/2014 Audi reveals 2014 look for DTM champion Mike Rockenfeller

f1
Short news - 03/10/2014 Every car may retire in Melbourne - supplier
Trending!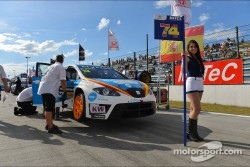 f1
Short news - 03/10/2014 Ferrari sandbagged in winter testing - Salo