The content you are looking for doesn't exist yet.
To continue, try another series or other site section related to this series.
Sorry to disappoint you.
Trending content
What's hot now
Top!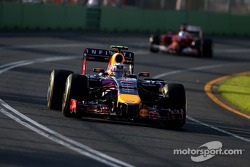 Most!
f1
Breaking news - 03/15/2014 Newey finds loophole to hide FIA nose camera
f1
Short news - 03/15/2014 Hamilton lands pole, Ricciardo second in Melbourne
Trending!
f1
Short news - 03/15/2014 Vettel sees bright side to unlucky 13
f1
videos - 1394803932
Australian GP 2014: Security guard asks Lewis Hamilton for his pass