American IndyCar 2012 Champion Ryan Hunter-Reay accepted his invitation to compete in the 25th Race of Champions to be held in Thailand. He joins a stellar list of racers around the world.
12/12/2012 12:29
Trending content
What's hot now
Top!
f1
Short news - 12/09/2013 Vettel factor weighed in Webber's quit decision
Most!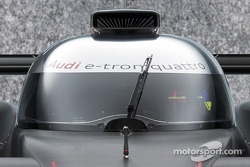 Trending!
f1
Analysis - 12/09/2013 Drivers to play bigger role in 2014 - Alonso
f1
videos - 1386567235
Fernando Alonso VS Audi R18 E-Tron !
f1
Short news - 12/09/2013 Pirelli vows to address 'marbles' problem