American IndyCar 2012 Champion Ryan Hunter-Reay accepted his invitation to compete in the 25th Race of Champions to be held in Thailand. He joins a stellar list of racers around the world.
12/12/2012 12:29
Trending content
What's hot now
Top!
f1
news - 12/06/2013 Father, ex-manager reveals Hamilton never paid
Most!
f1
Short news - 12/06/2013 Hamilton tells Ricciardo to 'attack' Vettel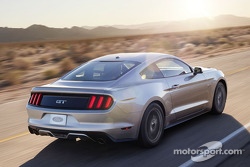 Trending!
v8supercars
Previews - 12/06/2013 Sydney 500: and then there were four