Will Power: self-discipline, control of oneself and one's conduct and one heck of a racer but for the third consecutive time, he lost out on taking the IndyCar championship. The Team Penske driver thus becomes our 14th top moment.
28/12/2012 01:50
Trending content
What's hot now
Top!
nascar-cup
Short news - 03/11/2014 Changes made to NASCAR qualifying
Most!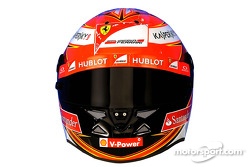 f1
Short news - 03/11/2014 Experts say Schumacher recovery now unlikely
Trending!