Triple Crown: Pocono joins Indy and Fontana, California as the revived gems along with the three-wide flying start.
04/07/2013 01:21
Trending content
What's hot now
Top!
Most!
f1
Short news - 03/12/2014 McLaren adds black to 2014 race livery
f1
Analysis - 03/12/2014 New V6 era is 'pure F1' - Berger
Trending!
f1
Short news - 03/12/2014 Vettel could exit amid Red Bull crisis - Marko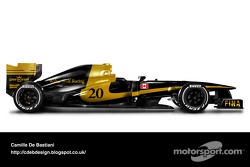 f1
Short news - 03/12/2014 Lauda 'annoyed' by Schumacher rumours