During the 91st running of the world's most famous hill climb, Nobuhiro "Monster" Tajima's title came in the Electric Auto division where he set a new record.
01/07/2013 01:41
Colorado Springs could be the hub of the motorsports world Sunday with The 91st Pikes Peak International Hill Climb.
27/06/2013 04:56
Trending content
What's hot now
Top!
f1
Short news - 03/11/2014 Experts say Schumacher recovery now unlikely
Most!
f1
Short news - 03/11/2014 Webber still in paddock after F1 retirement
Trending!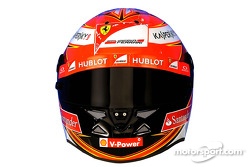 f1
Short news - 03/11/2014 Red Bull could give up on 2014 chase - Trulli