It was the fulfillment of a lifelong dream for Max, who this past season co-drove the No. 10 Velocity Worldwide Corvette Dallara DP with Jordan Taylor to the final GRAND-AM Rolex Sports Car Series driver championship. Max Angelelli: "What a way to celebrate! Consider it Max's Christmas gift to all of you. Please feel free to share!" ...
2013 highlight reel includes North American Endurance Challenge Championship, history-making double win day and strong championship campaigns in both Continental Tire Sports Car Challenge and Rolex Sports Car Series
01/11/2013 04:11
Two Taylors take to the wheel at Wayne Taylor Racing.
26/10/2013 05:34
A blog from ALMS President and CEO Scott Atherton.
16/10/2013 03:14
In tribute to Edwards' memory, a memorial decal has been created for all cars competing in the ALMS season finale.
15/10/2013 07:37
Tragic accident as a passenger at a private driving event.
15/10/2013 02:42
Joel Miller was named a Grand Am Rookie of the Year 2013
12/10/2013 11:49
Alessandro Balzan takes on a huge challenge at Lime Rock as he aims to win the Rolex series GT title this weekend with the help of co-driver Leh Keen.
10/10/2013 12:00
Top!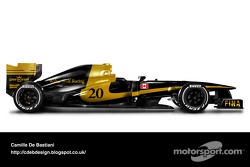 Most!
Trending!
nascar-cup
Breaking news - 12/20/2013 Former driver Mayfield's home burned
f1
Short news - 12/21/2013 Gonzalez reveals Pirelli test seat offer