A. J. Foyt had to forgo his role as the 2012 grand marshal for the Rolex 24 last year, but the former winner at Daytona was present for this year's event. As usual – except for a few topics – Foyt was willing to give his opinion and thoughts.
28/01/2013 05:02
Trending content
What's hot now
Top!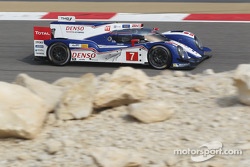 Most!
f1
Commentary - 12/05/2013 The clash: Formula One and NASCAR weekends compete in Texas

wec
Rumors - 12/05/2013 Ferrari looking into LMP1 return
Trending!

f1
Short news - 12/05/2013 Ferrari can veto Horner's appointment to top F1 job