On Memorial weekend, Tony Kanaan raced to victory in the Indianapolis 500. Now the Brazilian hopes to add a second win at the famous Brickyard with teammate Joey Hand.
23/07/2013 09:09
Trending content
What's hot now
Top!
f1
Commentary - 12/09/2013 Alonso attitude triggered Raikkonen signing - Andretti
Most!
f1
Short news - 12/09/2013 Vettel factor weighed in Webber's quit decision
Trending!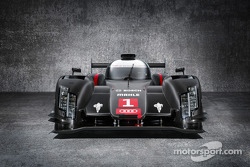 f1
Analysis - 12/09/2013 Drivers to play bigger role in 2014 - Alonso