2010 Race of Champions lived up to past events and the stars put on a show in Germany. The annual Race of Champions (ROC) was held in Dusseldorf, Germany this year following up on last year's ROC in Beijing, China held in the famous 'birds nest'...
04/12/2010 02:21
Reflections on Walkinshaw's greatest achievement in Formula One With the passing of Tom Walkinshaw last Tuesday, following a battle with cancer, motor racing will remember him as one of the most prominent figures within the sport over the past...
20/12/2010 04:51
Trending content
What's hot now
Top!
f1
Analysis - 12/05/2013 FIA confirms 19, not 22-race calendar for 2014 with possible USA conflict
Most!
general
Commentary - 12/04/2013 Cars don't kill people, people kill people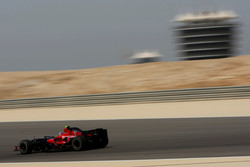 Trending!
general
Commentary - 12/05/2013 The Big Picture - NASCAR edition: 2013-12-04