Drivers from all over Asia have assembled in Bangkok ahead of Friday's ROC Asia and ROC Thailand. The racing begins with a four-way shootout between the host nation's finest drivers to decide who will represent Team Thailand.
13/12/2012 11:35
Trending content
What's hot now
Top!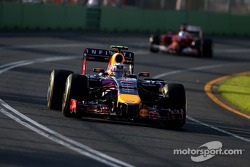 Most!
f1
Breaking news - 03/15/2014 Newey finds loophole to hide FIA nose camera
f1
Analysis - 03/15/2014 2014 rules expose 'huge safety risk' - Stewart
Trending!
f1
Analysis - 03/15/2014 Sport is 'formula engine' now - Lauda
f1
Short news - 03/15/2014 Mercedes have discussed team orders in Melbourne