The RTL Masters of Formula 3 at Zandvoort saw a dominating performance all weekend by Felix Rosenqvist as he reached his goal of earning his second championship in The Netherlands special yearly event.
08/07/2013 12:14
Pole winner Felix Rosenqvist aims for his second RTL GP Masters of Formula 3 Zandvoort title in The Netherlands.
06/07/2013 04:04
Trending content
What's hot now
Top!
f1
Commentary - 12/09/2013 Alonso attitude triggered Raikkonen signing - Andretti
Most!
f1
Short news - 12/09/2013 Vettel factor weighed in Webber's quit decision
Trending!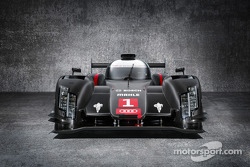 f1
Breaking news - 12/09/2013 Todt backs move for permanent race numbers in Formula One