History repeating for Vettel and Red Bull Racing as FIA Prize Giving Gala honors and celebrates the three-consecutive time Formula One champion driver and team. Alonso and Räikkönen also reap rewards.
08/12/2012 02:07
Trending content
What's hot now
Top!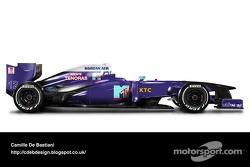 Most!
f1
Commentary - 12/19/2013 Retro F1 liveries. It's a passion thing.
f1
Breaking news - 12/19/2013 Mercedes poaches two engineers from Red Bull
Trending!
f1
Rumors - 12/19/2013 Boullier angry at timing of quit rumours