Bernie Ecclestone visited site of the 2014 Russian Grand Prix at Sochi today, with Deputy Prime Minister Dmitry Kozak. Later President Putin and Ecclestone talked about the progress at the facility.
04/02/2013 03:15
Trending content
What's hot now
Top!
f1
Short news - 12/09/2013 Vettel factor weighed in Webber's quit decision
Most!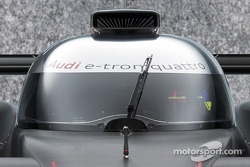 Trending!
f1
Analysis - 12/09/2013 Drivers to play bigger role in 2014 - Alonso
f1
videos - 1386567235
Fernando Alonso VS Audi R18 E-Tron !
f1
Short news - 12/09/2013 Pirelli vows to address 'marbles' problem