Norbert Haug has proven his engineering and his leadership skills. There is no doubt that offers will fly rapidly to the doorstep of the talented German.
14/12/2012 02:18
In a surprising move, Mercedes-Benz announced that it will be ending its collaboration with the man who has been the boss of its Motorsport division for the past 22 years.
13/12/2012 01:03
Trending content
What's hot now
Top!
f1
Short news - 03/11/2014 Experts say Schumacher recovery now unlikely
Most!
nascar-cup
Short news - 03/11/2014 Changes made to NASCAR qualifying
Trending!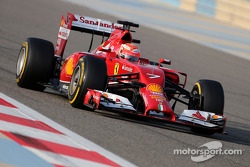 f1
Short news - 03/11/2014 Webber still in paddock after F1 retirement