At Brands Hatch this morning Raffaele Marciello (Prema Powerteam) once again made it perfectly clear that as far as he is concerned, the 2013 FIA European F3 Championship belongs to him and no one else. Once again starting from second, he made the most of the advantageous starting position to come home well ahead of team-mate Lucas Auer, and Carlin's Harry Tincknell in 3rd ...
The second stop for the FIA Formula 3 European Championship will be on the 1,929 kilometres Brands Hatch circuit. the lap record set last year is held by Raffaele Marciello who is the current points leader.
16/05/2013 06:12
Double R Racing will continue to contest the FIA Formula 3 European Championship while they take on the British F3 title fight also.
15/05/2013 05:03
Red Bull Junior joins Carlin for FIA F3 European Championship after his stunning debut race in Hockenheim
14/05/2013 04:42
Nico Hülkenberg won the 2008 FIA F3 European title and spent time watching the young guns currently battling for the 2013 championship this past weekend in Germany.
08/05/2013 08:14
Red Bull junior driver Kvyat surprises again this weekend at Hockenheimring
06/05/2013 02:21
The final race of the three races for the FIA F3 European Championship on the Hockenheimring was filled with surprises including the winner!
05/05/2013 07:23
Raffaele Marciello (Prema Powerteam) scored another win, this time in race 2 in Hockenheim from the pole position. The surprise was second place taken by Josh Hill (Fortec Motorsports).
04/05/2013 08:05
On fire!
Burning!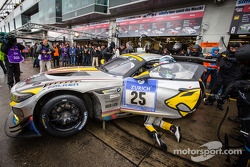 Hot!