It's always a pleasure to visit the AF Corse team area in the paddock. Aside from a very nice Italian espresso (even at the other end of the world, in Abu Dhabi), the team is always welcoming and Amato Ferrari is always available for a chat.
13/12/2012 06:37
Trending content
What's hot now
Top!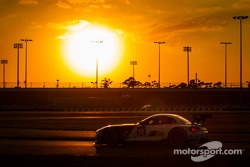 Most!
f1
Analysis - 12/05/2013 FIA confirms 19, not 22-race calendar for 2014 with possible USA conflict
general
Commentary - 12/04/2013 Cars don't kill people, people kill people
Trending!