Gallery results
Showing 11 of 14099 Gallery results
Article results
Showing 3 of 1956 Article results
Delivering superb pace during his two stints in the challenging four hour contest, the Bishop's Stortford-based driver eyed a realistic bid for his first silverware of 2014.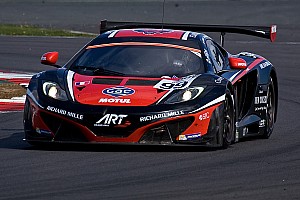 A decisive performance ensured the King's Lynn ace moved up two places on ELMS championship.
The victory has vaulted Alpine into the lead of the European Le Mans Series title standings just two rounds from the end of the campaign.
Video results
Showing 4 of 31 Video results
User gallery results
Showing 12 of 167 User gallery results
Video results
Showing 1 of 1 Video results