Gallery results
Showing 12 of 14099 Gallery results
Article results
Showing 3 of 1957 Article results
Headline
The British manufacturer has given the world a look at their new LMP3 race car.
Delivering superb pace during his two stints in the challenging four hour contest, the Bishop's Stortford-based driver eyed a realistic bid for his first silverware of 2014.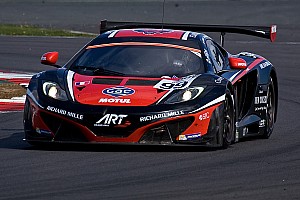 A decisive performance ensured the King's Lynn ace moved up two places on ELMS championship.
Video results
Showing 4 of 31 Video results
User gallery results
Showing 12 of 167 User gallery results
Video results
Showing 1 of 1 Video results