JOTA Sport has bolstered its already impressive European Le Mans Series driver line-up with the inclusion of Audi Sport "factory" driver Filipe Albuquerque. The Portuguese joins JOTA Group partner and regular driver Simon Dolan plus fellow JOTA Sport and sports car newcomer Harry Tincknell at the wheel of the Kent-based team's LMP2 Zytek Z11SN for the entire five-race ...
Harry Tincknell will join the team for an assault on two of sportscar racing's greatest prizes.
06/02/2014 12:00
Pegasus Racing will also send in an entry application to the Automobile Club de l'Ouest with a view to taking part in the Le Mans 24 Hours for the second time!
13/01/2014 07:08
WRO returns to racing, to race in the ELMS and Asian LMS.
09/01/2014 12:59

The closed cockpit ORECA 05 will roll out at the end 2014.
10/12/2013 08:18
The aim of this new prototype is to supply teams and drivers with a low-cost ensemble, which will allow them to make their debut in endurance racing.
25/11/2013 04:30
First photos released by Tiga of their LMP2.
12/11/2013 07:19
Changes made on the 2014 European Le Mans Series calendar. The series has also changed each race from a 3 hour event to 4 hours.
05/11/2013 08:39
Top!
Most!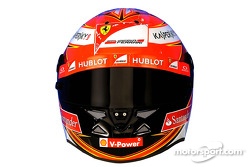 f1
Previews - 03/08/2014 Kimi Raikkonen: "It's wide open in Australia"
Trending!
f1
Breaking news - 03/08/2014 Schumacher no longer on respirator - report