Hans Werner Aufrecht: "We have agreed upon the goal that in 2017, all manufacturers will be racing to absolutely identical regulations."
13/07/2013 10:08
Trending content
What's hot now
Top!
Most!
f1
Breaking news - 12/12/2013 Sergio Perez joins Sahara Force India with multi-year deal
f1
Analysis - 12/12/2013 Williams best place for Massa - Maldonado
Trending!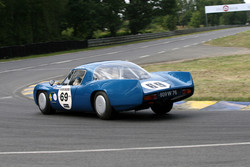 wec
Special feature - 12/12/2013 Audi R18 e-tron quattro: new technology for the World Champions