Audi driver Mike Rockenfeller leads DTM standings prior Moscow Raceway which is new territory for drivers and teams. DMSB has scheduled appeal court session in Ekström case following the Nuremberg race.
28/07/2013 03:24
Trending content
What's hot now
Top!
f1
Commentary - 12/09/2013 Alonso attitude triggered Raikkonen signing - Andretti
Most!
formula-e
Breaking news - 12/09/2013 Leonardo Dicaprio and Venturi Automobiles to launch Formula E electric race car team
Trending!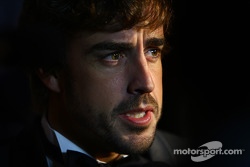 f1
Short news - 12/09/2013 Vettel factor weighed in Webber's quit decision