The Race of Champions and the Champion of Champions title in particular is the title all the drivers want to win. The charity event is by invitation only and it attracts the top names in motorsport. All the drivers in the event do not get paid a...
18/12/2007 02:13
Jamie Green won his first DTM (Deutsche Tourenwagen Masters) race only three weeks ago in Barcelona, and today he showed that it was no fluke. The young Briton took the victory for Mercedes in the DTM season finale on the Hockenheimring, outpacing...
16/10/2007 05:06
After the demolition derby that was the last round of the Deutshce Tourenwagen Masters (DTM) series, Audi have come back with a vengeance, taking top three grid positions for the series season finale at Hockenheimring. Tom Kristensen,...
14/10/2007 03:21
Trending content
What's hot now
Top!
f1
Short news - 03/11/2014 Experts say Schumacher recovery now unlikely
Most!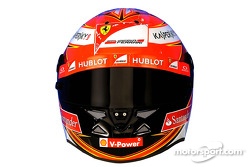 Trending!
f1
Short news - 03/11/2014 Red Bull could give up on 2014 chase - Trulli