Mattias Ekström and Sébastien Ogier swap cars and FIA World Rally Championship leader catches a whiff of DTM air.
16/08/2013 03:42
In 2013, a new timing starts in the DTM. 14.40 h and 13.30 h are the new constant factors for the spectators at the race tracks and the fans in front of their TV screens at home.
01/02/2013 04:17
Trending content
What's hot now
Top!
Most!
f1
Commentary - 12/09/2013 Alonso attitude triggered Raikkonen signing - Andretti
f1
Short news - 12/09/2013 Vettel factor weighed in Webber's quit decision
Trending!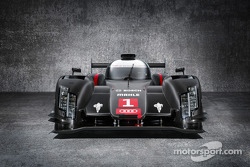 f1
Analysis - 12/09/2013 Drivers to play bigger role in 2014 - Alonso