Long Beach, Calif. – December 17, 2013 – Formula DRIFT announced today another step in global expansion with the introduction of Formula DRIFT Japan. The venture with MSC Co, Ltd is set to be a three-year deal beginning in 2014. "It's very exciting to be taking our brand to the birthplace of drifting with MSC. MSC is a reputable company that has been involved in drifting for many ...
Formula DRIFT Round 6: Showdown at Texas Motor Speedway
15/09/2013 01:53
The Gauntlet at Wall Speedway in New Jersey was the scene of Saito earning another win in Formula DRIFT's fourth round of the season.
23/06/2013 06:03
Invasion at Palm Beach International Raceway for the Formula DRIFT series
02/06/2013 07:59
Formula DRIFT, the national drifting series, returns to PBIR's road course for Round 3: Invasion.
17/05/2013 12:59
Defending 2012 champion, Daigo Saito in the Achilles / Bridges Racing Lexus SC430 takes the victory.
12/05/2013 05:08
The season opener on the specially laid out circuit on the streets of Long Beach had a sold-out crowd watch the Formula DRIFT drivers put on a show
16/04/2013 01:40
Watch in Motorsport.com a live streaming directly from the Long Beach Grand Prix circuit, the first official stop on a seven-city championship tour this year.
13/04/2013 02:40
Top!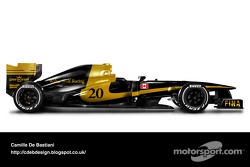 Most!
Trending!
f1
Breaking news - 12/19/2013 Pirelli comments on Rosberg tyre failure